WELCOME TO RAE ISLA'S ELECTRONIC PRESS KIT.

PLEASE EMAIL HELLO@RAEISLA.COM TO BE ADDED TO THE INDUSTRY LIST FOR UPCOMING SHOWS, RELEASES, AND PROJECTS.


BIO
Hi, I'm Rae. If you're here it's because you like americana-y music and the open road.

Rae Isla an independent singer-songwriter from Seattle, WA. Classically trained in cello, then studying voice as well as business at Berklee College of Music. Rae started her career in Brooklyn, NY, collaborating on early releases with producers Gianluca Buccellati (Lana Del Rey, Arlo Parks) and Garrett Eaton (Holly Miranda). She went on to co-produce and release her first EP and album while becoming a staple in NYC's indie live music scene. Rae's music has been featured in Rolling Stone, Billboard, Complex, and more. Her debut album "Another Life" was the 27th most added record in the world on NACC Charts.

In addition to traditional song releases, Rae Isla is one of a handful of musicians pioneering the music web3 space via Blockchain and NFTs. She has sold over 2,000 NFTS (equivalent to ~55 million streams), attending conferences around the world to speak about her journey.

Rae was asked to record the title track for the upcoming film 'Ezra" starring Robert De Niro, Bobby Cannavale and Rose Byrne, which premiered at TIFF 2023 and will be commercially released in 2024.
MUSIC


The Gardener
November 10, 2023



Free To Love
August 25, 2023
35,000 plays in 2 weeks, Featured in Rolling Stone



Heartbreak Closer
July 14, 2023
Featured on Spotify's "New Music Friday Country" & "Next From Nashville"



Another Life (Album)
May 7, 2021
Featured in Rollingstone MX, NACC Radio #27






PHOTOS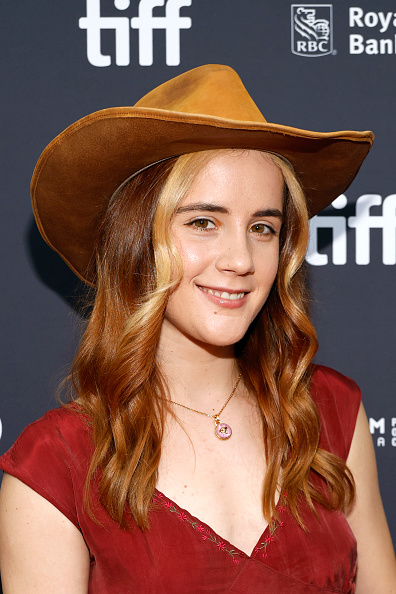 LIVE VIDEOS

SOLO PIANO



FULL BAND





PIANO + STRINGS







Director Tony Goldwyn thanking Rae Isla and Adrienne Ackerman at "Ezra" world premiere
TOUR HISTORY


New York, NY
Le Poisson Rouge (700), Gramercy Theater (500), Mercury Lounge (250), SoHo House (200)
Brooklyn, NY
National Sawdust (350), Rough Trade (250), Sultan Room (200), Union Pool (150)
Seattle, WA
Fremont Abbey (250), Triple Door (250), The Crocodile Here/After (100)
Belltown Bloom Fest, Freakout Fest
Los Angeles, CA
Venice West (250), Budman Studios (100)
Mexico City, MX
Una Cancion (300), Departamento (100)
Austin, TX
Swan Dive (250), Hole In The Wall (200)
Boston, MA
Brighton Music Hall (340), Middle East Club (200)
Nashville, TN
The Listening Room (150), Tempo (100)
Philadelphia, PA
City Winery Loft (160)
Vancouver, CA
Blue Light Studios (80)
Greenville, SC
Radio Room (65)
Toronto, ON
Free Times Café (50)




PRESS


Rolling Stone (2023)

LA Times (2023)

Coindesk (2023)

UPROXX (2023)

NFT NOW "One to Watch" (2023)

NFT NOW (2022)

Billboard (2022)

Guitar Girl (2022)

Yoshi Drops the Mic Podcast (2022)

WARP Magazine feature (2021)

Rolling Stone MX "Artist to Know" (2021)

Country Queer album review (2021)

Country Queer interview (2021)

OUT NOW feature (2021)

Newlywed Records interview (2021)

Cultura Mainstream feature (2021)

Out Front Magazine premiere (2020)

COMPLEX UK premiere (2019)

Atwood Magazine feature (2019)

Popdust feature (2019)

EUPHORIA premiere (2019)

Earmilk premiere (2018)

Highlark Magazine "Rae Isla is a Godsent" (2018)




MUSIC VIDEOS
WEB3 PROJECTS


Founded the Web3 Singer/Songwriter Showcase sponsored by Fender & others
New York, Los Angeles, Vancouver




Intimate Piano Recordings with Opensea
Sold 37 editions in 24 hours, grossing 5 ETH.




Mexico with Glass.xyz
Sold out 50/50 editions in 3 minutes. Highest grossing video on the platform.


Head of Music Programming at NFT Seattle & Headline Performer
In first 100 artists on Sound.xyz
Speaker at NFT London, NFT NYC, NFT BC, NFT Seattle


Rae Isla's Rocks - a 1,000 superfan community

with opensea




Expert Artist Panelist
Berklee College of Music & The EU @ SXSW, 2023



Rae Isla's Web3 Tour
Created and went on the first ever tokenized tour. 8 cities in tour months, multiple events in each city.